OUR MISSION
The Anderson Auto Group wants to be the one stop  auto sales, maintenance and repair business you turn to for all your automotive needs.
For the many years we've been in business, we have been striving to provide our clients the best quality service possible to gain their full satisfaction. And they've shown their appreciation by coming back to us repeatedly.
We want nothing more than to keep you and your vehicle safe and on the road. 
Whether you desire to own an import, a domestic, or a high performance exotic car, the Anderson Auto Group is the only the place you need for all of your purchase needs.
Whether you already own  an import, domestic, or a high performance exotic car, the Anderson Auto Group is the only place  to take your car for scheduled maintenance, extended warranty work, crucial 
technical repairs, or even a simple oil change.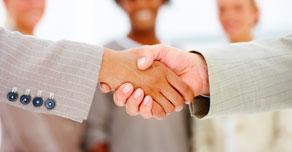 LONG-TERM BUSINESS
We're committed to providing you with the highest level of customer service, so you'll always choose us for your purchase, maintenance and repair needs.  
For most people,  purchasing a vehicle and/or auto maintenance and repair is not fun or convenient. So, we want make the process as easy and enjoyable as possible for you. We genuinely care about your car and your experience, and it shows. Our first-time customers continually become our long term customers time and time again, choosing us for all their auto needs.
We're committed to auto repair and to serving you with quality and value. Bring your car in today for an inspection, and see what our commitment to quality is all about! We may not be related, but you'll feel like we're family.
THE  RICHARD "DICK" ANDERSON STORY
Dick Anderson grew up on a small farm in Montrose, South Dakota. In those days it took raw muscle and perspiration to produce a crop. His father survived the depression and passed on his work ethic to his two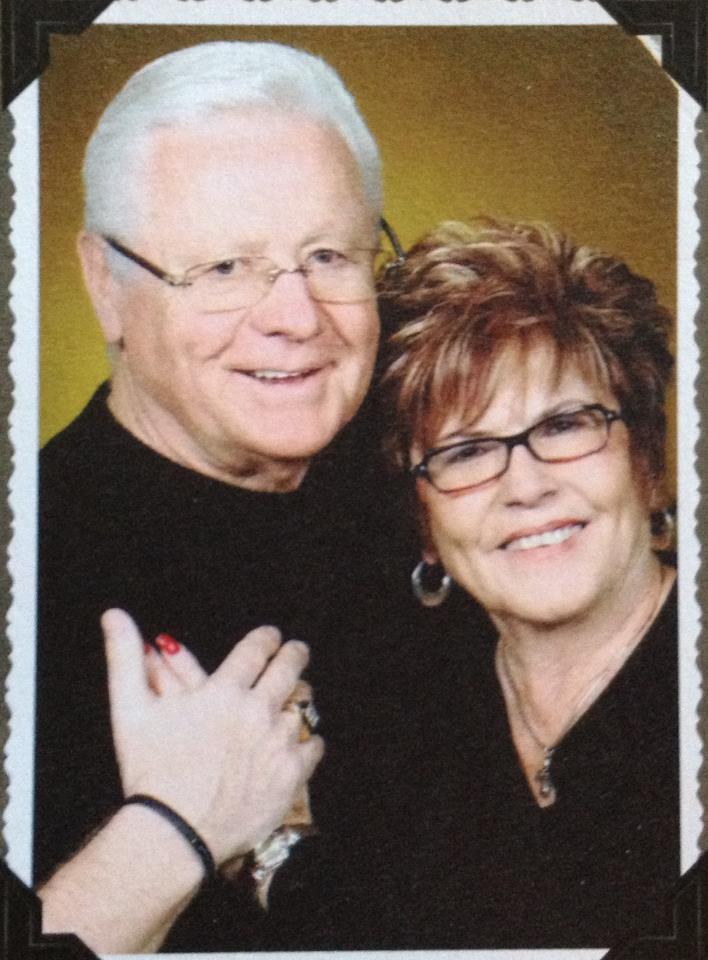 boys, Dick and Roger. Dick learned at an early age that the way to get ahead in life was to work hard. Working hard on the farm produced athleticism in Dick that showed itself in high school sports. Excelling in both basketball and football, Dick developed a love for athletics that would affect him profoundly throughout his life.


Dick attended college at General Beadle (now Dakota State University) and became a stand out football player. This was in a day when the gyms weren't fancy and there was not any weightlifting equipment. In the summer, he worked at a local dairy for spare money. Earning $20 a day, Dick built muscle the old fashioned way - lifting 100 pound milk cans!


After graduating with a teaching & coaching degree from Dakota State, Dick's career spanned six different high schools and four states (South Dakota, Minnesota, Iowa and Nebraska). As a Head Football Coach, he compiled a 149-68-3 record. He was named Nebraska's Coach of the Year in 1986 after his Grand Island Northwest team won its second straight State Championship.


In 1986 Dick was at a crossroads. He was looking for a new challenge, but wasn't sure if he wanted to leave the position of Athletic Director & Head Football Coach at Grand Island Northwest. After some careful consideration, Dick and Roger decided to do what they had done in high school and college: play on the same team. Roger (who had been in the car business since 1969) wanted to try and buy a big Ford dealership where Dick lived in Grand Island, Nebraska.


The Beginning
"In the mid 1980's my brother Roger, started to encourage me to consider the car business," remembers Dick "It certainly was a new direction for my life, but I could see how a lot of what I had done in coaching would be of benefit in working with people buying cars." In 1986 he made the decision to join Roger and over the next fifteen years the Anderson's built a very successful franchise. Their "customers first" attitude combined with their hard work farm ethic brought them lots of repeat business. Ford Motor Company consistently ranked them at the top of their Oval Circle, a customer satisfaction program. Over time most of their sons and daughters came to work at the dealership providing them each the joys of a true family business.


Over the next decade they would add dealerships in Lincoln, Nebraska and St. Joseph, Missouri. In 1998, after a vacation in Lake Havasu City, Dick decided to sell out to Roger and then buy a Chrysler Dodge Jeep dealership and enjoy the warmer weather. A few years later he bought a Toyota dealership in Kingman. Today, Dick continues to play an active role in the community as well as guiding his family in running the dealerships. Currently, Dicks' son Jason has taken over the helm in the daily management of both dealerships and is a chip off the old block. The Anderson Auto Group will continue to operate under what Dick refers to as a "mom and pop philosophy of business". That is to treat everyone you do business with as if they were your own mom and dad!


Many other accomplishments piled up over those years but Dick is quick to lay the credit for the success in two areas outside of himself.  "I owe a great big thank you to all those teachers and coaches who cared about this South Dakota farm boy." He points to the wonderful athletes he had throughout his career and their determination to succeed, and to the many coaches that he had the privilege to work with. He also gives the rest of the credit to his family. "From my first coaching job in South Dakota after college, my wife, Judy, has always been there with me supporting me and encouraging me," shares Dick. "As my children grew up they were on my team, too, always spurring me on. Everything was so much easier because of the togetherness of our family".


Community Statement


As history will show, the Anderson Auto Group understands what it takes to develop underperforming dealerships into a strong business and community pillar.  We take pride in our efforts to be responsible corporate citizens. 


We are "Grass Roots" in our thinking. We support and donate locally. While we may support national causes through local affiliates, our emphasis is on helping local community organizations. It is our desire to help non-profit organizations whose effort benefits the communities where our employees live and work.


The Anderson Auto Group focuses primarily on community organizations whose work falls within the following categories:


Youth and Education

Human Services 

Arts and Culture 

Community Development